I have a Twitch stream where I drive a big truck around America, living, laughing, learning, loving, learning and living. Sponsored by the sexual dynamos at PLE Computers.
Demi Lardner and Tom Walker are doing this and no-one can stop them. This is a podcast for no cowards.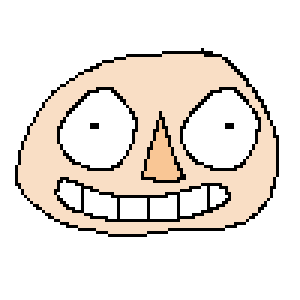 Patreon
We also have a Patreon where you can get weekly bonus episodes of the show and support us by helping us make more show more show good support show.
Very Very
A love letter to mime (and to a coat) written by award-winning idiot Tom Walker, who keeps talking during what he insists is a mime show.
---
Comedy Up Late
Recorded at the Melbourne International Comedy Festival's Comedy Up Late for ABC2.
---
Tom and Demi's Youtube channel
Please also remember that Tom and Demi have a Youtube channel and you can subscribe to it.
The most dangerous game
Hunt Tom by tracking him
If you are looking to track me down, consider following my movements online.
Body clothing
Merchandise
I have merchandise in my store, which is real and made out of bricks.
Contact
Use a carriage service to menace
To digitally harass me, send an email to tom@tomwalkerisgood.com